PUMPKIN! This post isn't about fashion or beauty but it does relate to things happening now...FALL!! Now that it is officially fall, everything I eat and smell is somehow related to fall or pumpkins. I have pumpkin spice candles in my room and bake some kind of pumpkin treat every weekend. A huge hit has been these oatmeal pumpkin cookies...you can't go wrong with oatmeal, pumpkin, white chocoloate, and dried cherries.
http://www.mybakingaddiction.com/pumpkin-oatmeal-cookies/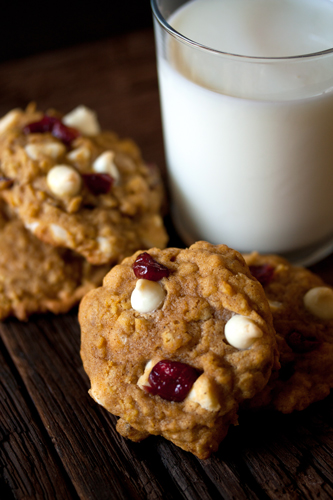 I then made pumpkin whoopie pies with cinnamon cream cheese icing for my teachers (a little thank you for writing me college recommendation letters). These are to die for! So yummy and soft :)
http://www.whatmegansmaking.com/2009/10/pumpkin-whoopie-pies.html
I have really been into baking and cooking lately, I find a lot of neat recipes on
http://foodgawker.com/
It's a unique website with a wide variety of recipes and tips; mostly from blog like websites. I definitely recommend checking it out if you love cooking and baking. There is also weddinggawker, craftgawker, and dwellinggawker.